With a fleet in flux, it's inevitable that sometimes cars are moved on. Our man Skelton's not shy of buying the odd car…
1987 Austin Montego 2.0HL
November 2011 – May 2017
My pet. I'd have sooner sold body parts than been parted from this car. Sadly, it was written off following a rather unpleasant accident.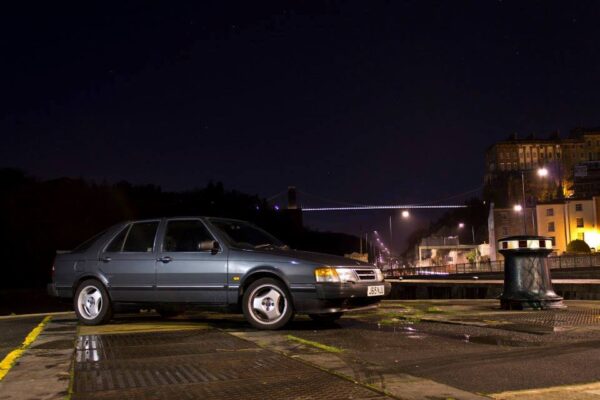 1991 SAAB 9000 2.3T
December 2013-January 2016
This was brilliant when it worked. Unfortunately, it wasn't always keen on working. In 2 years it spent ten months off the road, and cost a lot in terms of maintenance.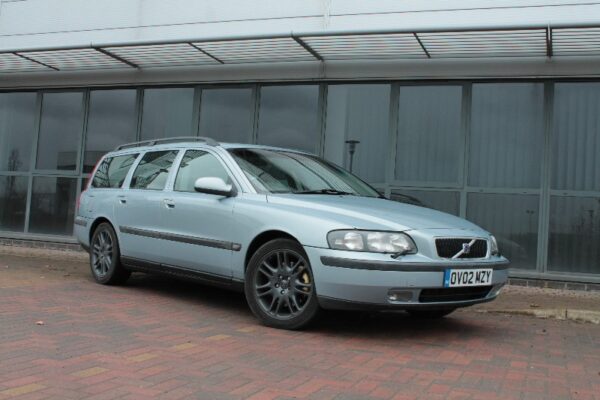 2002 Volvo V70 T5 SE
February 2015 – July 2016

This car was a mistake. I bought it to replace the SAAB, but things didn't go to plan. I never really warmed to it, and the turbo replacement job put me off it for good.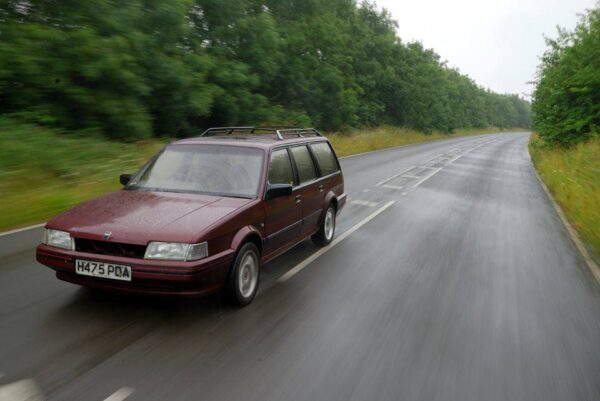 1991 Rover Montego DSLX automatic
July 2015 – February 2017
Interesting one. This is one of four prototypes created by Perkins for Rover Group, and as far as I could ascertain it's the only survivor. Unfortunately, it needed more than I was really ever likely to do.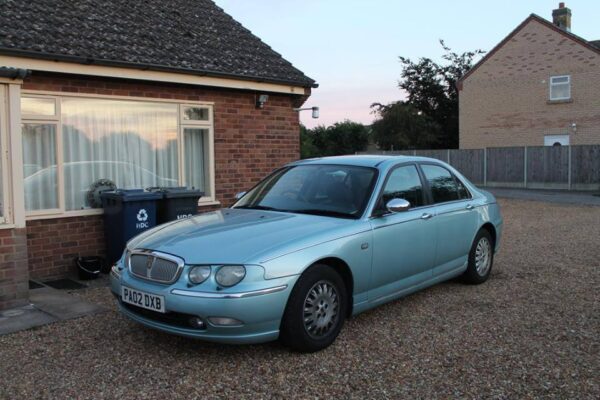 2002 Rover 75 2.5 Connoisseur SE
September 2015 – September 2017
Bought for a laugh, this proved to be one of the best cars I've ever had. A little maintenance and it's given 20000 miles of excellent and unstinting service. Nice place to be, too.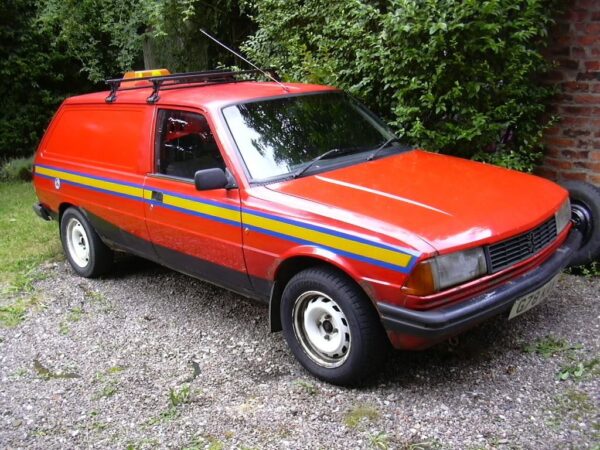 1989 Peugeot 305GLD van
October 2015 – March 2016
Bought for a cheap car challenge from Jon Burgess, on the agreement that I sold it back to him when I was finished with it. The Knobvan might have been knackered but it made me smile, it was plucky, and of course, it had an excellent knob.
1998 Rover Sterling 2.0
December 2015 – March 2016

Everyone seemed to have a downer on poor Roland.
But it had served several friends of mine well and I was determined to see it live on. A little attention, and it soon found a loving home. And sowed the Rover 800 seed – I've had a few since…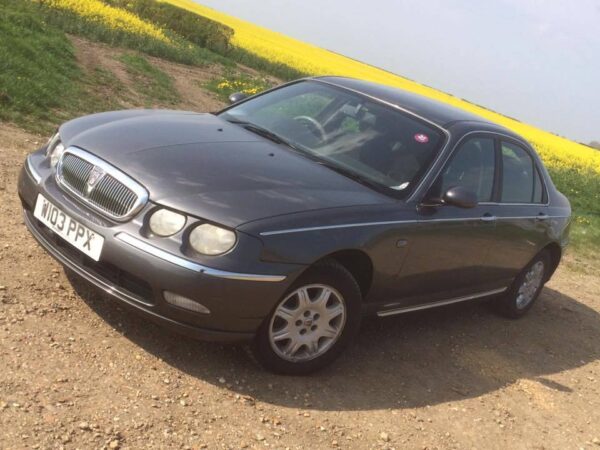 2000 Rover 75 2.0 Club
December 2015 – January 2016
I bought this because it was super cheap, and there were some parts on it that I could put to good use on the blue 75. I then raffled it off on the Autoshite forum.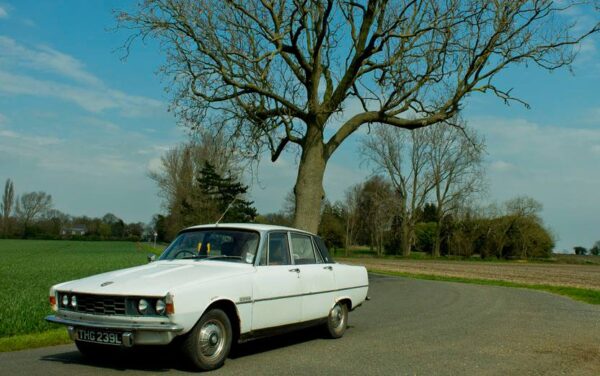 1972 Rover 2000SC
March 2016-September 2018
I bought this purely and simply because I like how the doors shut on P6s. It's now been restored by the man I sold it to.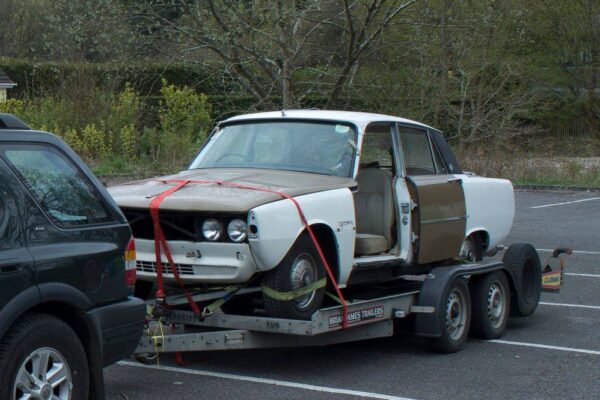 1972 Rover 2000 auto
April 2016- September 2020
Bought as a spares donor for the SC. Now sold and being restored.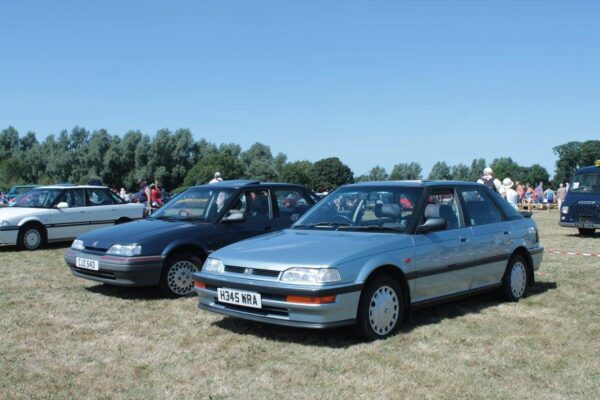 1991 Honda Concerto 1.6i-16
June 2016 – September 2017
Acquired as part of a deal involving caravan storage, I enjoyed ragging about in this forgotten hot hatch gem.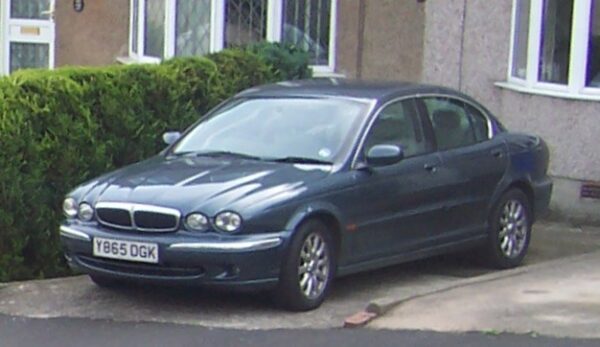 2001 Jaguar X-type 2.5SE
I don't often talk about this one. It used to belong to my father, who inexplicably replaced it with another one. It was given to me to sell and to split the profit with my sister – having sold it to a mate we subsequently found out it was as rotten as an early X-type can be. And no, they aren't as good as Rover 75s.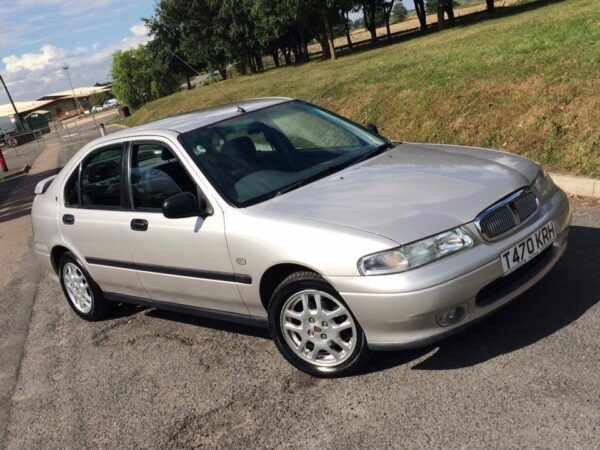 1999 Rover 416iS
September 2016-February 2019
Co-owned with a mate. After all, it was £51 and neither of us wanted to lose much money. It's enjoyed a relatively idle existence, though we did have fun taking it to Scotland. I gave him my half when thinning my fleet down.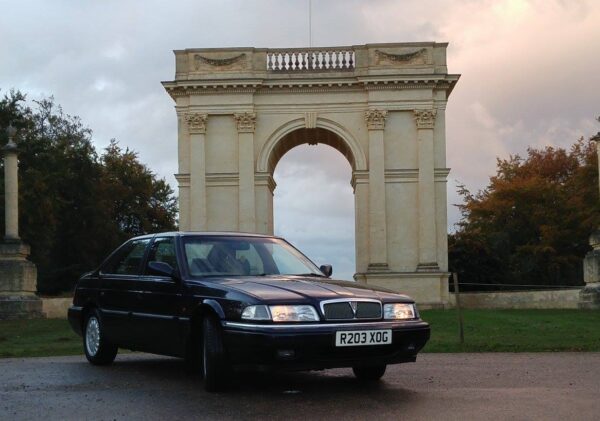 1998 Rover Sterling 2.0
October 2016-September 2018
Rescued for scrap money when a friend was threatening to send it for scrap in frustration at the amount of work it needed – but another friend and I thought it was too nice for that. So we bought it, replaced the radiator, and later the whole engine and gearbox – its time with a dead rad had led to head gasket failure. It's a nice old thing, and deserved to be used more than we were. So having finished it, we gifted it back to its previous keeper.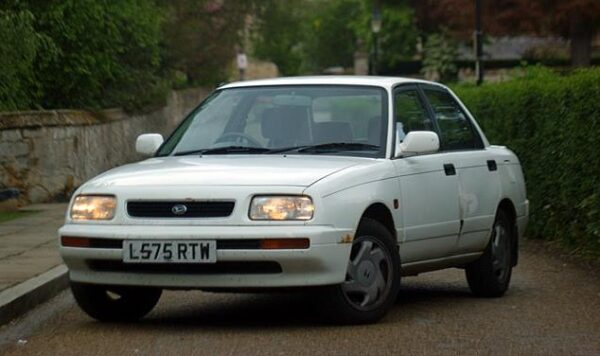 1993 Daihatsu Applause GXi
November 2016-March 2018
I didn't want this, but my mate Graham was insistent that I be the one to take it on. And it was free and MoTed. I wasn't expecting much from it… and I was very pleasantly surprised. It was an absolute hoot!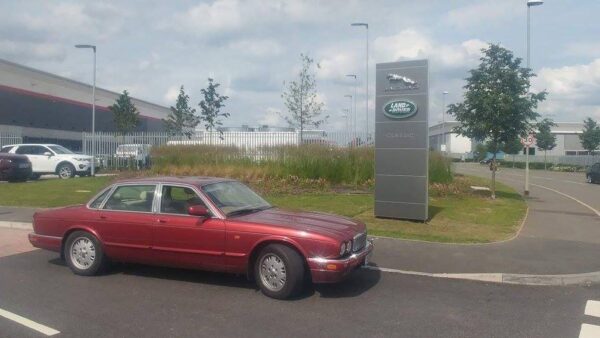 1994 Jaguar Sovereign 4.0
November 2016-November 2017
My first X300, and I wasn't expecting it to be very good. And, to be honest, it was knackered. But it stayed at the same level of knackered over 15000 miles, and was one of the most reliable cars I've had. I took it on expecting to use it over winter and scrap it at MoT time, but it astounded me by passing first time. Very impressive car.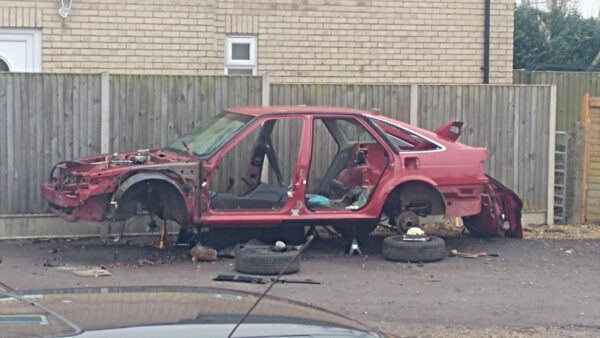 1998 Rover 820i
January 2017-March 2017
We stripped this for parts for the blue Sterling. It was never going to pass another MoT with patched sills and dodgy electrics, but there was enough good stuff on it to make keeping XOG on the road a lot easier.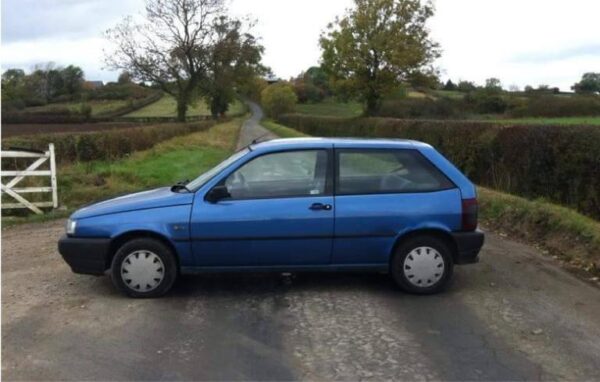 1993 Fiat Tipo 1.4ie
Bought as an easy restoration project that would be cheap to run, I did absolutely nothing with it. Rather than let it stand idle, I returned it to its previous owner. He had been sad to see it go, and the reunion felt right.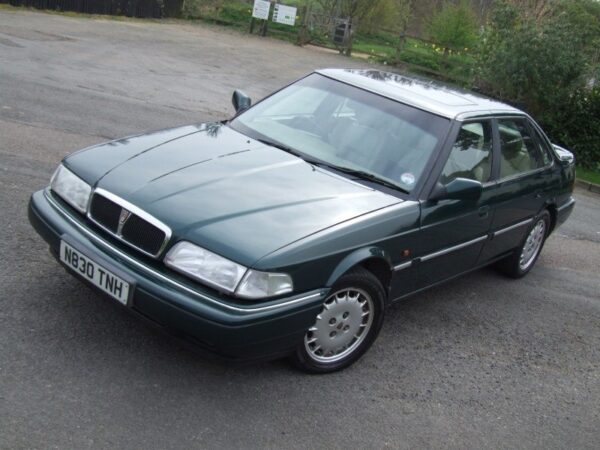 1995 Rover Sterling 2.7
July 2017-August 2019
A birthday present from friends, it'd been off the road since November 2016. I restored it and enjoyed it for two years.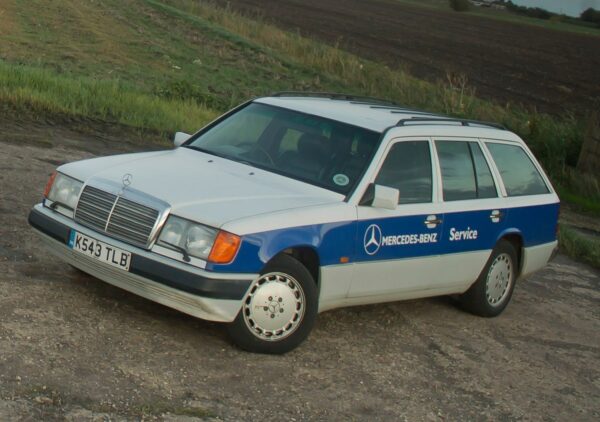 1992 Mercedes-Benz 280TE
October 2017-January 2018
My first dalliance with German cars. When I buy something "reliable" it proves more problematic than the cars with poor reputations. This was no exception.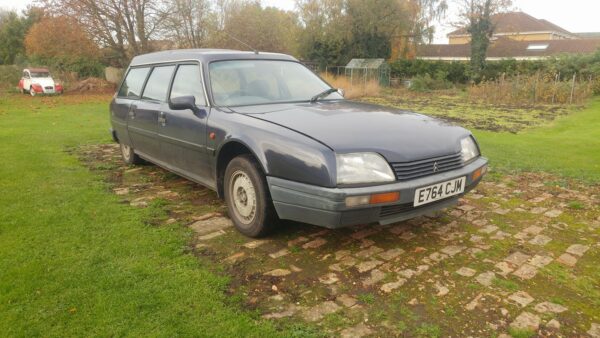 1987 Citroen CX22RS Safari
November 2017-November 2018
After the horror of the Merc I needed something reliable. I went browsing the sales sites for CXs for a laugh and found an LPGed Safari going cheap. A known car. It had to be done…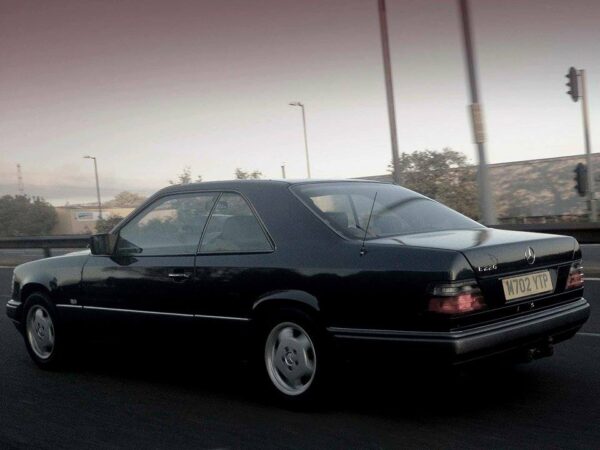 1995 Mercedes-Benz E220 Coupe
February 2018-December 2018
I still needed a Merc in my life after the departure of the 280TE, as I was editing a Mercedes-Benz magazine. I loved this, even though it was comically knackered. The Saffron tan interior was a particular highlight.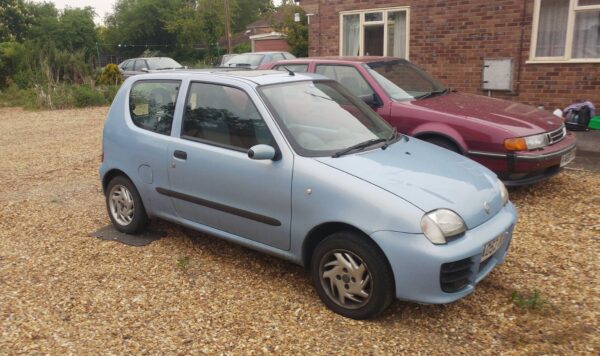 2003 Fiat Seicento Sporting
Given to me by a colleague who didn't want the hassle of selling it. It needed an exhaust and an MoT. It still needed both when I gave it to a friend. Too many cars meant I never got round to it.
1983 Bentley Mulsanne Turbo
May 2018-July 2018
When I was seven I watched a Top Gear feature about the Bentley Turbo R. I decided there and then that I wanted one – and by my teens had decided to have one by the time I was thirty. I bought this sight unseen from eBay, took it straight to a specialist for a chunk of work, and 9 days after I got my dream car on the road the AA blew it up with me inside it. I survived, albeit with PTSD. The car – and the dream – did not.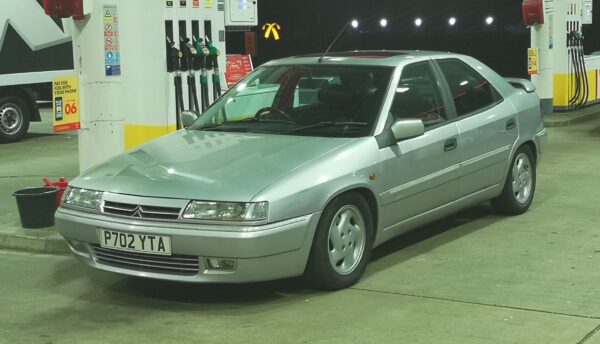 1996 Citroen Xantia Activa
The most advanced sports saloon you've never heard of. Sadly written off by a combination of hydraulic failure and lack of talent.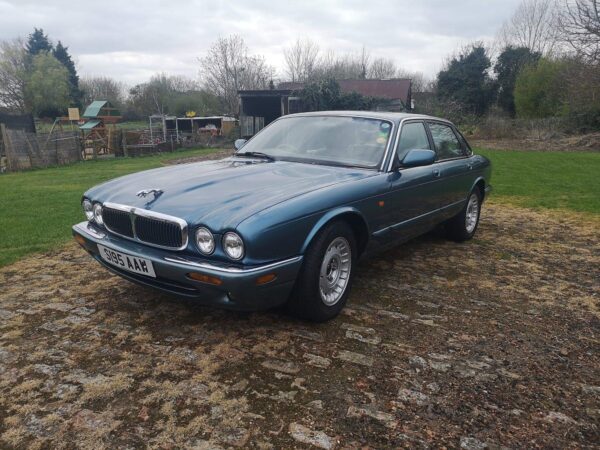 1998 Jaguar XJ8 3.2
December 2018-April 2019
Aah, this old nail! Taken as a swap for my E220 Coupe, as this had 6mths more MoT and over 100,000 fewer miles, I felt it would be an easier sell. However, A-drum had failed in the gearbox. I spent so much trying to rectify this car's issues for sale, I'd have been better off weighing it in when I started than I was when I sold it.